Unprecedented HD Experience




341 PPI AMOLED Display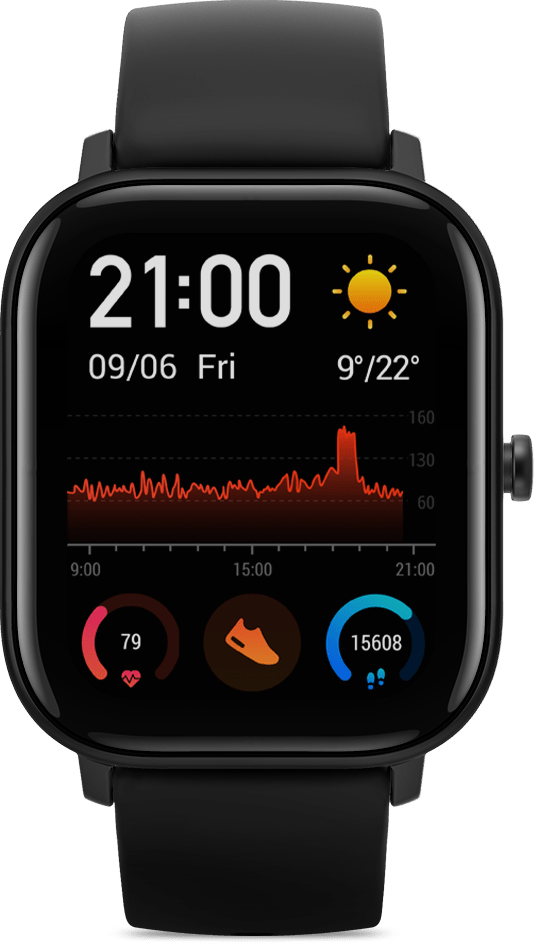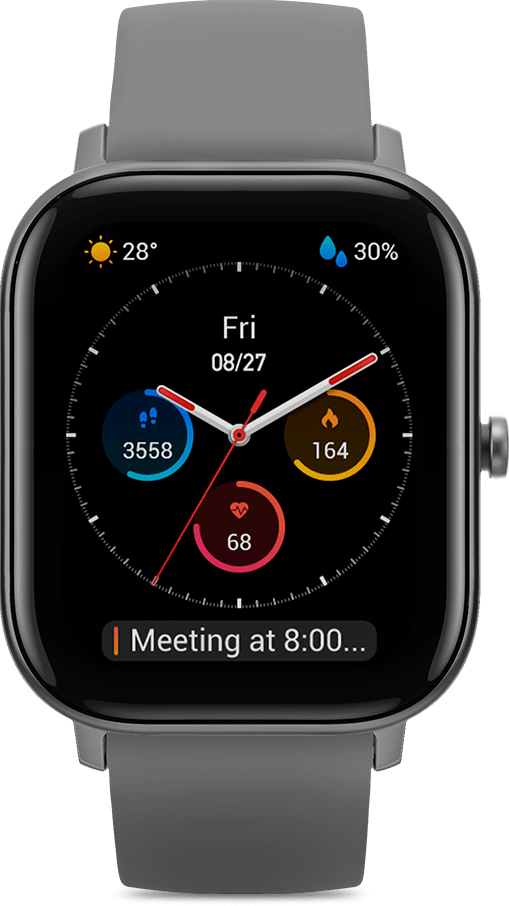 Amazfit GTS uses a top-class high-resolution screen, whose pixel density is as high as 341 PPI and has a 348 by 442 resolution, bringing an unprecedented clearness in details. Moreover, the customized 1.65 inch AMOLED display takes the fineness of the color display to a whole new level. The 100% NTSC color spectrum and ultra-high color saturation make the display super-lifelike, while a bright and transparent 2.5D glass lens makes every screen-on as stunning as if you're seeing it for the very first time.
Modular Analog Watch Face
You can focus on the central time pointer. There are seven customizable display content modules (widgets) to choose from 17 options, so you can view other data in real time.