Description
PowerDrive PD 2
The 2-Port Power Delivery Car Charger
From Anker, America's Leading Charging Brand
– Faster and safer charging with our advanced technology
– 30 million+ happy users and counting
Under the Hood
Equipped with 1 18W USB-C Power Delivery port, and 1 12W legacy USB port with PowerIQ, to simultaneously charge 2 devices up to 1-and-a-half hours faster than other chargers.
Advanced Safety Features
Your car provides the airbags, we provide MultiProtect. Our exclusive safety system delivers surge protection, temperature control, and more—ensuring total protection for you and your devices.
Compatible with:
iPhone XS/XS Max/XR/X/8 Plus/8/7 Plus/7/6 Plus, iPad mini 4, iPad Pro 2018
Galaxy S9/S9+/S8/S8+/S7, Note 8/7
Google Pixel 3/2/XL, Nexus 5X/6P, LG G5/G6, HTC 10, and More
PowerDrive PD 2 is designed to charge phones and tablets. To charge laptops like MacBook and Huawei Matebook at full speed, you will need a charger with at least 30W output.
At a Glance
Input: 12V / 24V ? 4A; USB-C Output: 5V ? 3A / 9V ? 2A ; USB-A Output: 5V ? 2.4A (max.).
Dimensions: 35.7 x 35.7 x 68.6 mm / 1.41 x 1.41 x 2.70 in; Weight: 35 g / 1.23 oz
Note
For iPhone charging, connect to the PD port using a USB-C to Lightning cable.
Not Compatible with Qualcomm Quick Charge.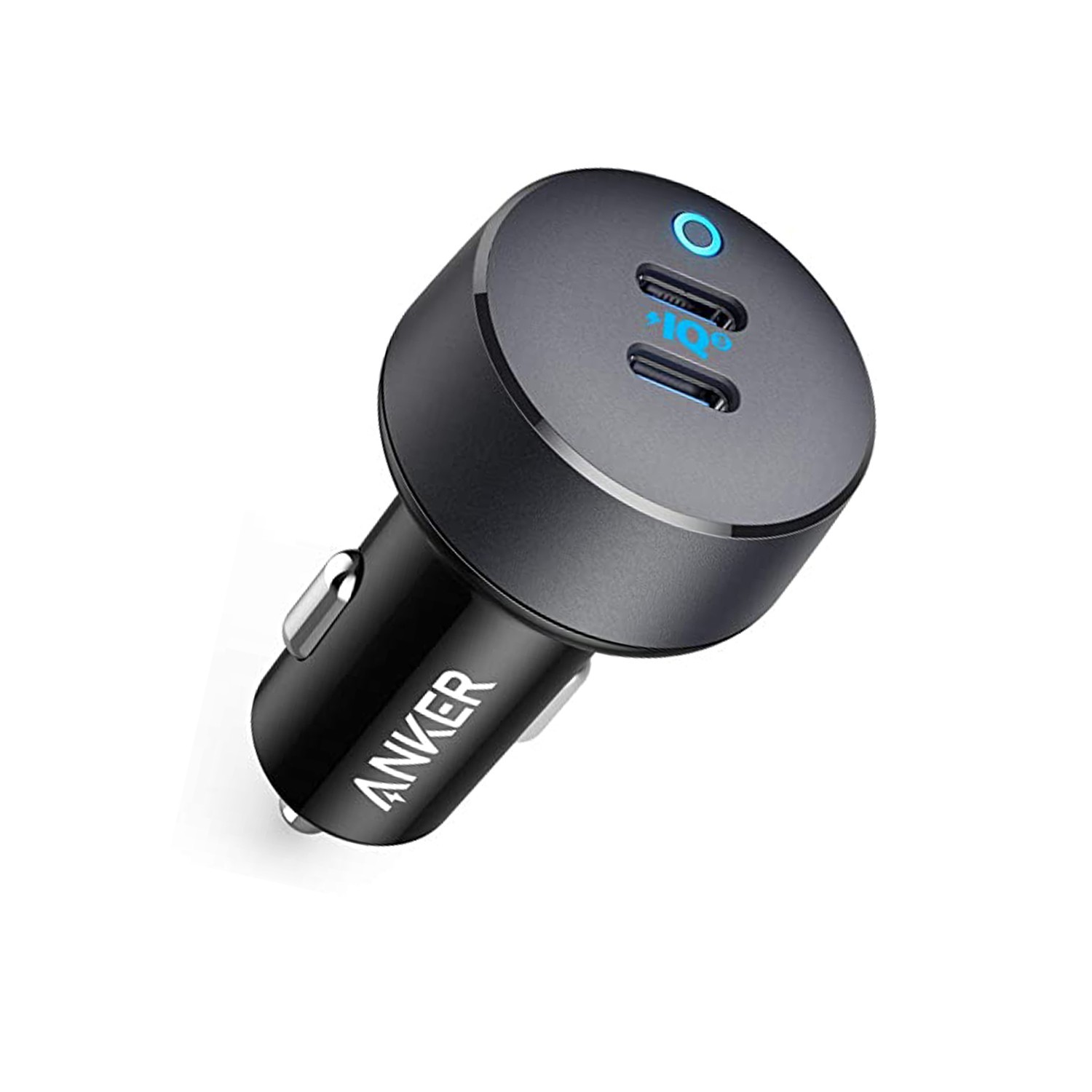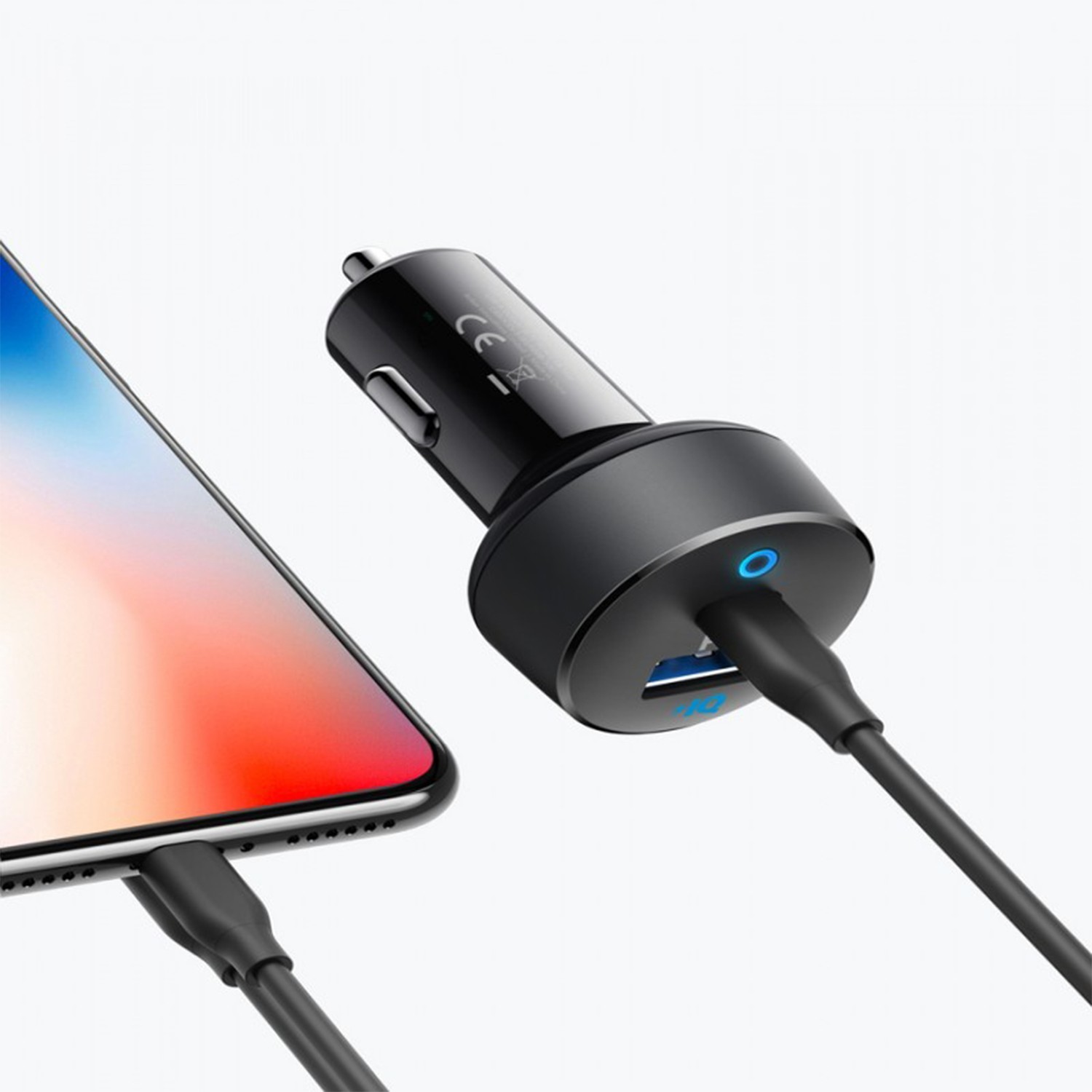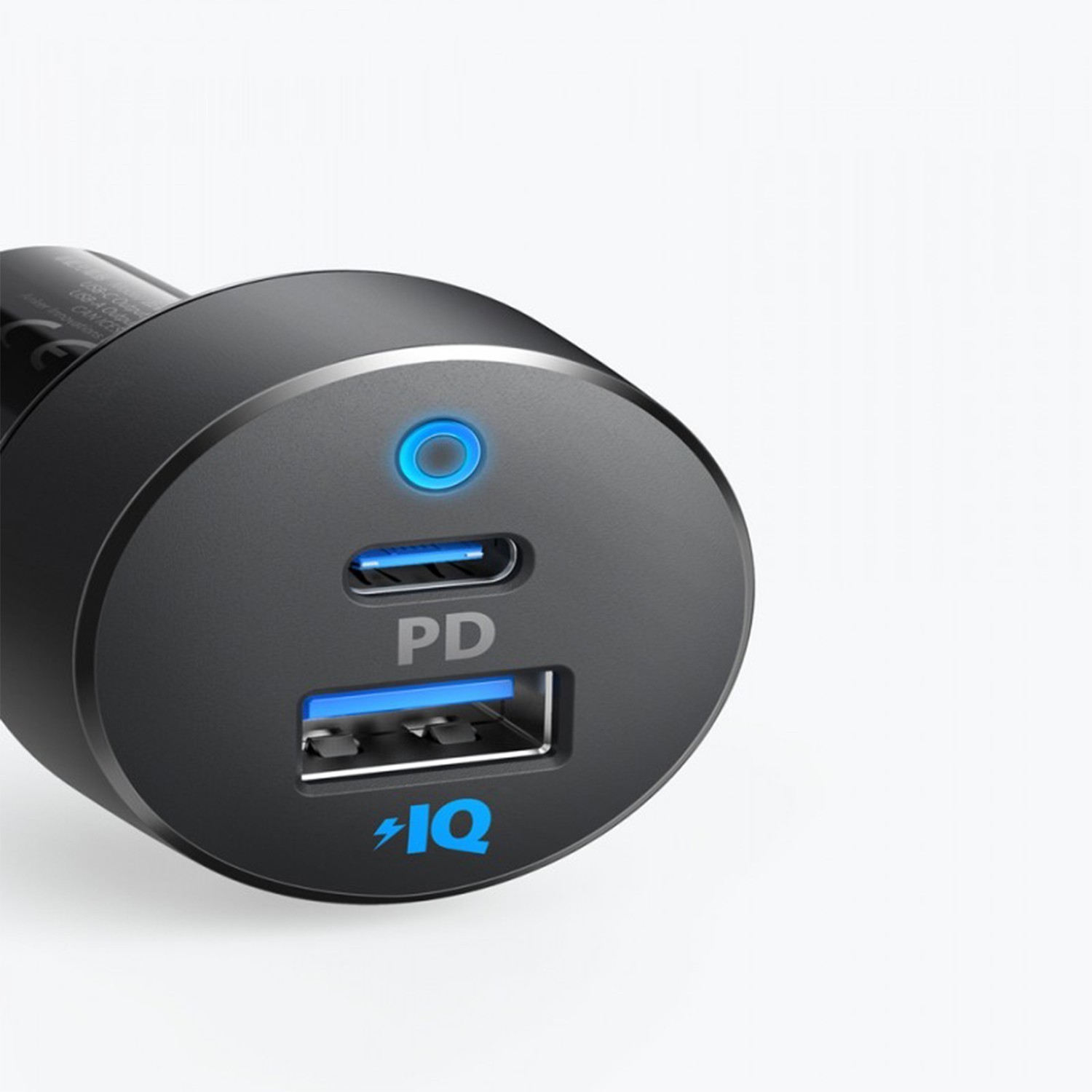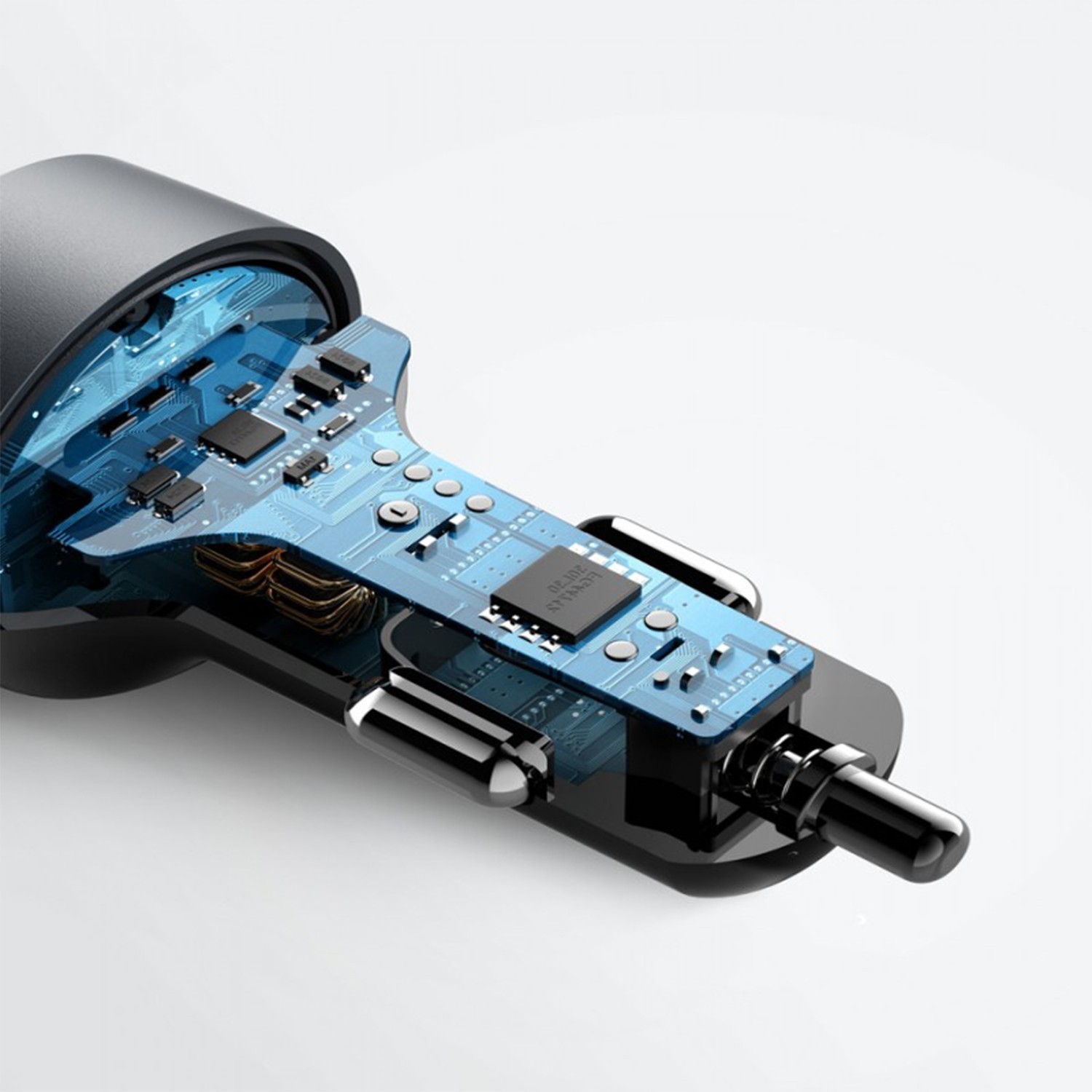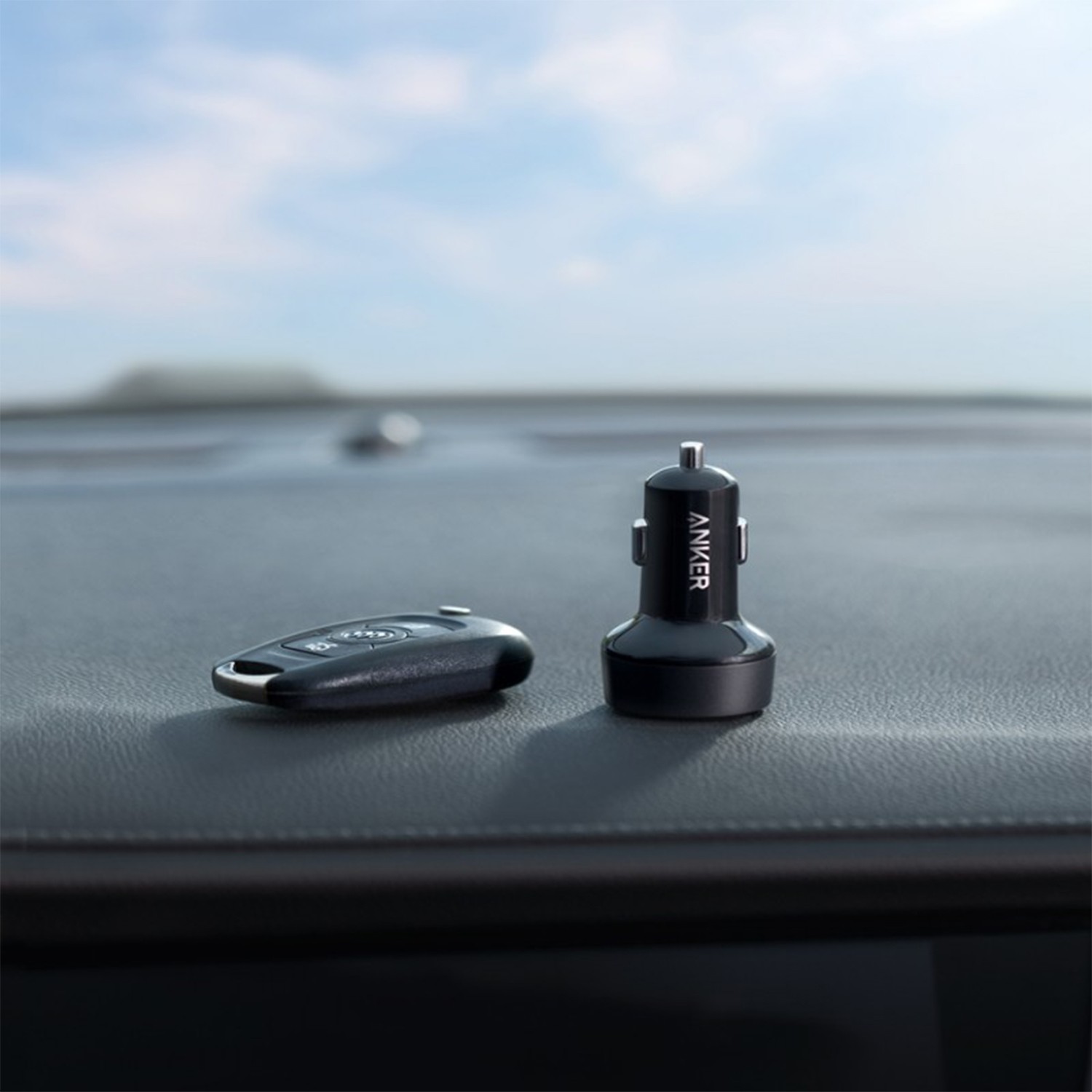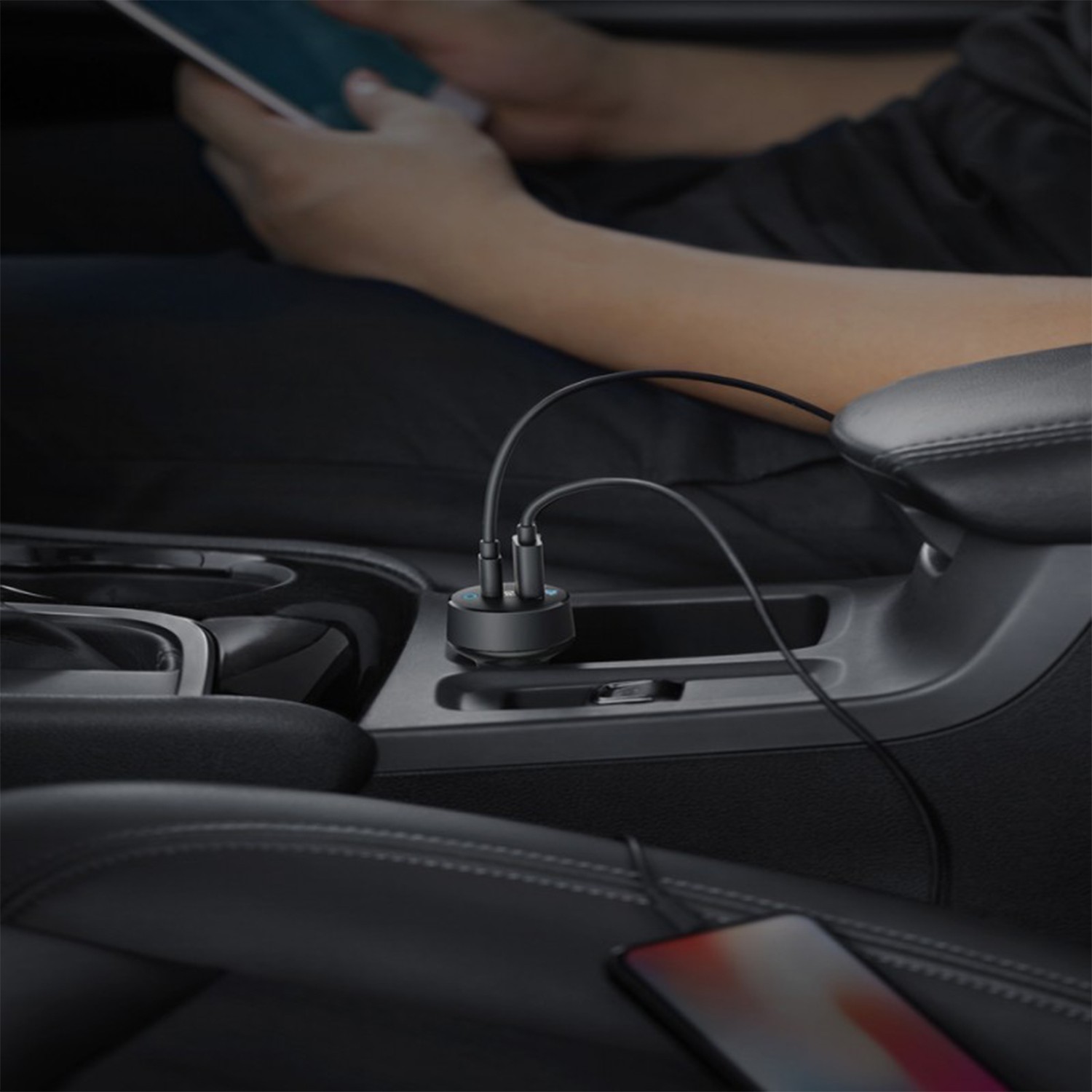 SPECIFICATION
| | |
| --- | --- |
| PRODUCT DIMENSIONS | 2.6 x 1.4 x 1.4 inches |
| ITEM WEIGHT | 1.4 ounces |
| ASIN | B071WYF9HP |
| ITEM MODEL NUMBER | A2229 |
| | |
| | |
| IS DISCONTINUED BY MANUFACTURER | No |
| OTHER DISPLAY FEATURES | Wireless |
| COLOUR | Black |
| INCLUDED COMPONENTS | PowerDrive Speed+2 with 1 PD and 1 PIQ car charger (cable not included) |
| MANUFACTURER | Anker |
| DATE FIRST AVAILABLE | June 8, 2017 |
FAQs
1-Why is the anker 30w version shown as the "newer" version of this product? what disadvantages does this product have over the 30w version?
That's not correct. This one has an IQ2 port, while the older "newer" model is an original IQ port. However this IQ2 is rated at 18W, when the Anker IQ2 spec is 24W… not sure why, but it's still more than the 12W max of the original IQ.
2-What are the usb pd output voltage specs for this device…ie What is maximum voltage/current output combinations available?
The output of the power delivery port is 5V=3A/9V=3A/15V=2A/20V=1.5A
3-What phone cables use the PD port?
If you use the USB-C port to charge the iPhone X/8/8 Plus, the USB-C to lightning cable is needed. If you use the USB-C port to charge the Type-C devices like the Pixel/Pixel XL, you can use the USB-C to C cable.
4-Can this fast-charge phones with QuickCharge 3.0 capabilities?
The charger offers a PowerIQ 2.0 port ( USB-A port ), it supports to quick charge the QC 3.0 devices like Samsung S8/S7/S9.